ARTISTS
Support artists, musicians & performers impacted by the pandemic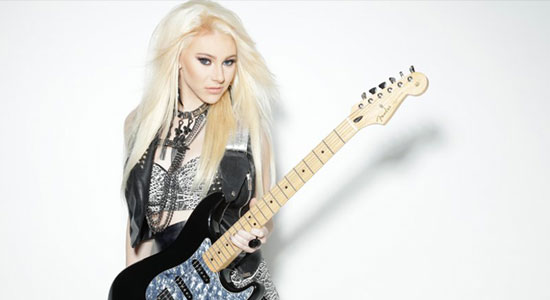 Ariel Bellvalaire
From the quiet town of Windsor, Connecticut, Pop Rock singer and lead shred guitarist Ariel Bellvalaire is catching the attention of music lovers around the globe. Her fans describe her songs as "Avril Lavigne with a hint of Van Halen."
In a world dominated by pop music, Ariel stands out by adding her own punk- rock twist and of course her signature guitar solos to her original music. In 2014, Ariel had her Broadway debut by playing guitar on stage alongside Tony winner's Lena Hall and Robin Dejesus in the Dearly Beloved Prince Tribute show in New York City. After moving to Los Angeles in 2015, Ariel booked lead roles playing guitar in commercials such as GMC and was the face of KIA'S iconic national 2016 campaign appearing as the electric guitar playing hamster. Shortly after, Ariel hit the road touring Asia and Europe as lead guitarist and singer for Nik West.
Currently, Ariel is working on a brand new EP of all original music in Nashville featuring guitar driven songs that will be released this year. In addition to her own music and shows, Ariel can be seen playing guitar as well as doing aerial acrobatics on stage with the all female movement "Femmology" which consists of a full female cast of musicians, dancers and aerialists all coming together to put on an over the top show debuting in October of 2017 in Las Vegas.
Ariel consistently inspires audience members with her live high-energy performances, singing, and her fast "shred" style electric guitar solos and is excited to debut her aerial acrobatics on stage. She plans on touring the U.S and Europe both as a solo artist and with Femmology in hopes of sharing her love of lead electric guitar.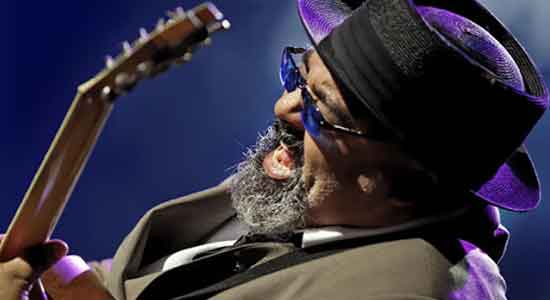 Austin Walkin Cane
Austin walked for ten years with a cane due to an arterial venous malformation at birth. While performing on Bourbon Street in New Orleans, a homeless man called out: "Hey Walkin' Cane! Got some spare change for a brother?!" Austin took the jibe as his nickname. In 1996, after years of battling the inevitable, his left leg was amputated below the knee. A year after the surgery, he returned to the music scene stronger & without need of a cane.
In 2002, Austin & Karen Starks were married at Sun Studios in Memphis, Tennessee and began recording his 706 Union Ave. CD at the legendary studio immediately after the ceremony. "The thought of getting married & recording in the same room where many of my heroes took their first steps was incredible." Austin Walkin' Cane is proud to be sponsored by National Reso- Phonic Guitars, Ernie Ball Strings, Dr. Z Amplifiers & Rocky Mountain Slide Co.
AWC's 2008 CD, Murder of a Blues Singer, was inspired by an after-hours diner conversation with blues legend Robert Jr. Lockwood. "The stories were flowing like the grease off our plates." Subsequently, the album is saturated in classic Delta Blues, as were the tales of Lockwood's stepfather, Robert Johnson. Mr. Lockwood had agreed to perform on the record, but fate had changed that path. The Walkin' Cane Band captured the perfect "live in the studio" feeling that Austin & co-writer Chris Allen had envisioned for these songs. The band is a well-oiled machine. Special guests on Murder of a Blues Singer include Colin Dussault, Eroc Sosinski and one of Cleveland\'s finest gospel groups, the Prayer Warriors.
In 2011, an acoustic CD, A World Of Blues, was released. The Allen Charanghat original songs were recorded live at the Brothers Lounge as a testament to Walkin' Cane living on the road. The album uses excerpts of Austin's world travels in addition to the show recorded in the heart of the Rock & Roll Hall of Fame city.
During the summer of 2014, One Heart Walkin' was recorded in two days at the historic G.A.R. Hall in Peninsula, OH. Built in 1850, the former schoolhouse & Civil War Veteran\'s hangout, set the perfect mood for this album. Listening to Cane's most recent album is like being a passenger on the old Illinois Central Railroad. These "Damn Fine Blues" take the listener from the south side of Chicago, through the deep south of the Mississippi Delta. You'll stop in Memphis, Clarksdale, and Bentonia and ride to the end of the line of New Orleans, Louisiana.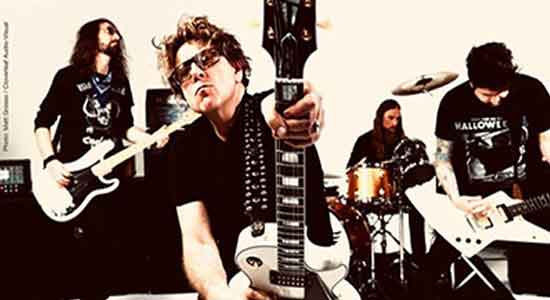 FuZZrd
Leave it to FuZZrd to find the bright side of Armageddon.
The Minneapolis band has a knack for documenting searing personal experiences, strapping them to turbo-charged guitar riffs, and creating rock 'n' roll in the process. They make no attempt to hide the scars acquired on the journey. But rather than dwell on darkness and fury, FuZZrd focuses their energy on hard-won lessons and glimmers of hope.
The result? Tales of obsession, devotion, and redemption – all sung from the crater of a live volcano.
And there's room for some humor too. Asked about the band name (pronounced "FUZZ-erd"), lead vocalist/guitarist Brett Petrusek laughs and turns evasive: "It has six letters, just like the six knobs on an old Marshall amp. It's actually kinda goofy, but we all need some goofy right now."
All kidding aside, Petrusek and his three bandmates – bassist/vocalist Robert Berg, guitarist/vocalist Eric Vobejda, and drummer Scott Savage – get down to serious business as soon as the amps are warmed up and ready to roar.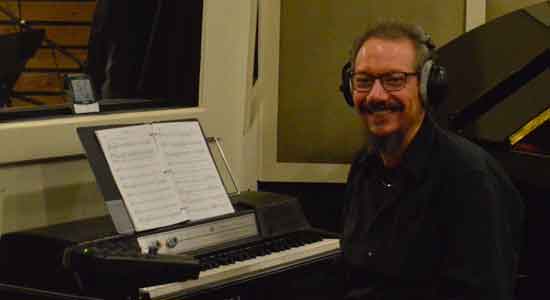 Gerald Stephens
Gerald Stephens was born in Memphis and grew up in Southaven, MS, where he began piano lessons at age 7. He studied classical piano throughout his formative years and continued in college at Memphis State University in 1989.
While at Memphis State, Gerald also began training in jazz studies. While teaching piano lessons and working toward a BFA in Commercial Music/ Recording Technology from the University of Memphis, Gerald also began performing professionally and has continued to do so ever since. He has been in demand as a blues and jazz pianist in the Mid-South area for more than 20 years, and has performed with many notable musicians of local and international fame, including Levon Helm, Hugh Masekela, The Memphis Horns, Antonio Hart, Annie Sellick, and Valerie
June. Later in life, Gerald returned to classical studies in piano, and acquired a Master's degree from the University of Memphis in 2014.
Gerald has an impressive resume of teaching experience, including teaching at Germantown Baptist Conservatory for several years. In 2002, he began teaching at the University of Memphis, first in the Community Music School and then in the Jazz department where he taught for over ten years. In 2011, he became Adjunct Professor of Jazz Piano at Rhodes College in Memphis.
Currently he continues to teach at Rhodes, while performing solo, collaborating with various groups, and recording his own music. He has been on many local album releases, including Red Trio (2005), Groundspeak's Local Language (2007), The Love Light Orchestra (2018), John Paul Keith's Heart Shaped Shadow (2018), Graber Gryass' Late Bloom (2020) and Nectar Drops (2020), and Robert Allen Parker's The River's Invitation (2021). Cycles (2013) is his first and only to date solo release.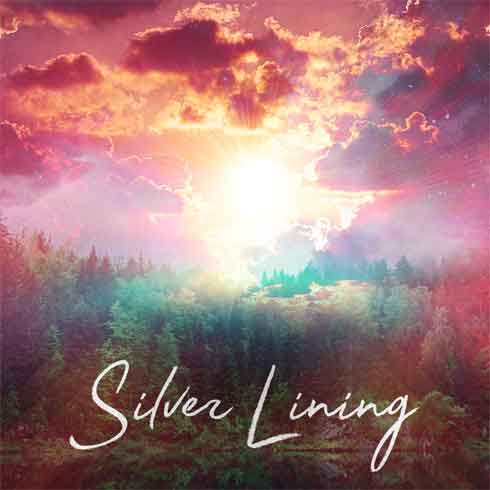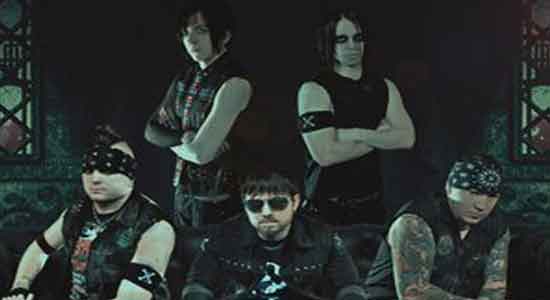 Grave Corps
Grave Corps is a band from Cedar Falls, IA. They formed in 2007 and have been serving up a diverse catalogue of horror rock anthems every since. They also bring their vision of a post apocalyptic, monster-filled world to life with their high energy, take no prisoners stage show. Make sure you check these guys out because they're probably your favorite band. You just don't know it yet!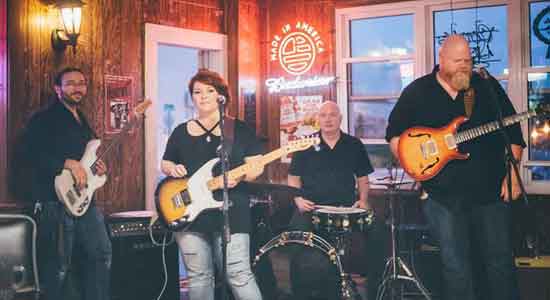 Avey Grouws Band
Jeni Grouws here with the real story! I was visiting the Quad Cities in 2015 and, since I was there, I decided to find some live music. One quick Google search found that directly across the street from my hotel was a placed called Muddy Waters. Thursday nights were blues jam nights, and I knew I had to go. Chris Avey and Bryan West were two of the three jam leaders that evening.
I signed up, drank, waited…they ignored me, I waited longer…they ignored me….but eventually they brought me up. And then it all came together. Honestly, it was like putting that last puzzle piece in place. Bam!
I lived three hours away and had a full time job running a radio station, and those guys had their own musical projects. So it took us a while to finally decide creating a band worth taking seriously. But on January 1, 2017, after a wild New Year's Eve party in Decorah, Iowa, the Avey Grouws Band was born in the midst of clean up and a few hangovers.
Since then, we're honored to have won the 2017 and 2019 Iowa Blues Challenges and placed as Semi Finalists in the 2018 and 2020 International Blues Challenge. We've toured and hit festivals in Florida, Arizona, Wisconsin, Minnesota, Tennessee, Illinois, and Iowa. We released our EP "Road to Memphis" in 2018, and our debut album The Devil May Care was released in the midst of the coronavirus pandemic in March of 2020.
With our new album, we've had attention we didn't even think was possible for a bunch of really uncool kids from Iowa. We did happy dances when we hit #10 on the Billboard Blues Album Chart surrounded by musicians we admire, like Marcus King, Robert Cray, Christone "Kingfish" Ingram and Keb' Mo'. And we celebrated with salt and vinegar chips (current snack of choice) when we found we'd be nominated for the BBMAs for Debut Album New Artist. Reviews from around the globe have poured in. Most have given the album amazing love. Some haven't understood fully that we are not one genre alone, and we're ok with that.
We are a mix of all of the things that have influenced us individually since birth. We are Blues, Country, Blues-Rock, Americana, Folk, etc., etc., etc. We don't really need a musical label or box. We just want to make music and connect with people that also love music. Since 2017, we've argued about stupid stuff, but still we laugh 90 percent of the time. We've had to sleep on dirty floors in scary apartments without furniture, bartered beer tickets for food at festivals, had shocking experiences with microphones, discovered that BBQ is awesome any time of day, found cool new friends while streaming live and have learned that music really is a healer.
No, not all of ours songs are autobiographical. Yes, "Dirty Little Secret" is really about my love for Swiss Rolls. Yes, I'm trying to give them up. No, it's not just an act when you see us having fun on stage. We really do love making music together. We're still growing and learning as a band, but, damn, the journey is fun! It doesn't hurt that Chris Avey, Bryan West, and Randy Leasman (and Nick Vasquez, when he can join us on keys) are some of the best people I know, each in their own way, and I couldn't be more proud to say I'm in the band with these humans. Even when we're trapped in a car together for 35 hours. I'll save that story for another time……
The Avey Grouws Band is Chris Avey, Jeni Grouws, Bryan West, and Randy Leasman, and often with Nick Vasquez on keys.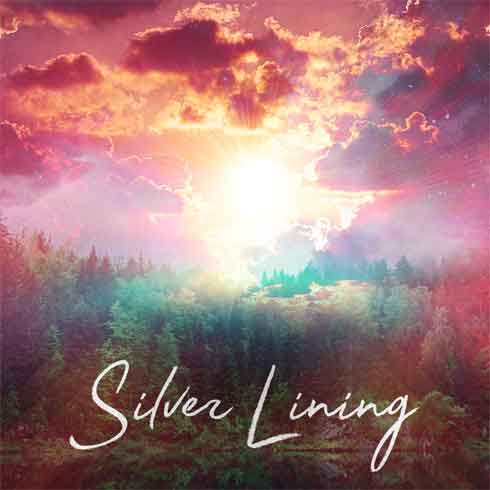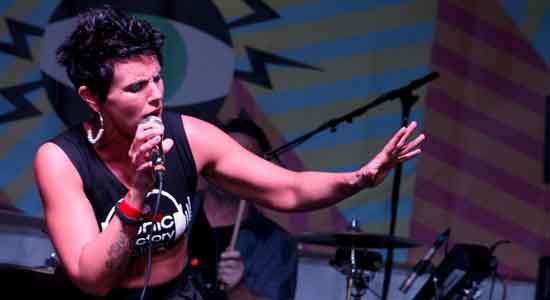 Bonne Finken
Award-winning Pop Artist, Rock Vocalist, Producer, Creative Director, Songwriter and Composer Bonne Finken is best explained as an example of pure artistic holdfast.
Electing to skip the popular paths often pursued in today's musical landscape, Bonne bypassed offers from studios, televisions shows, and pop producers set on commercially molding her image and sound. Instead, Finken spent the better part of a decade learning from a few trusted mentors how to produce and compose music on her own, with one constant goal in mind: Present the sounds in her head.
Finken's first success with this was through the release of her 2014 Independent Pop/Rock album Fairytales/Love Affairs. Garnering universal praise, the album stamped Finken as a "musical force to be reckoned with" (Vents Magazine) and "musical warrior" (24Our Magazine) amongst the art community and landed her a nomination for 'Album of the Year' by Indie Music Digest (2014).
On a local level, Finken changed the scope of the music scene, becoming the first independent artist to obtain regular rotation on a Top 40 radio station with her single "Step Back Baby."
Spun into the role of budding indie gem, the effect of an on-the-cusp-of-mainstream-success independent album sent Finken spinning through the most tumultuous years of her life. Having been both a young mother and cancer survivor, Finken was unknowingly prepped to become a rare female leader in a male-dominated industry. Still, these years tested her tenacity and ability to keep a tight hold onto her first and constant goal.
To silence the noise, Finken chose to spend a year artistically isolated. Moving to a tiny town in the rolling hills of Tennessee in 2017, with only her studio equipment and clothes in tow, Finken committed to a soul-searching project with fellow Iowan and rock producer Matt Sepanic (Stone Sour; Slipknot). While residing with Sepanic and his family in the mountains of Leipers Fork, TN, blocking outside influence, Finken has inarguably written her most uninhibited songs to date.
Successfully combining the stories of recent life experiences with her trademark sound, Bonne Finken independently presented her 3rd full-length studio album Gauntlet.
"Packed with beauty, power and emotion" (Music Street Journal), Bonne's songs have mesmerizing effect. Honest pop songs sung by an elite rock vocalist. Modern synths and cinematic scores run fluid with choirs, layered melodies and apocalyptic drums creating a sound and emotional journey that Finken spent years learning to hone. The dedication has paid off, as Indie Artist Alliance calls Finken "a talented visionary deserving of far wider recognition than this review."
Gauntlet was released in June 2019 and went on to receive nominations for both Best Pop Album and Best Electronic Song (Down Down) by the 2020 Independent Music Awards. Bonne's supporting independent tour and following releases help lead to a 2020 sync-rep signing with
Winding Way Records. Gauntlet was co-produced by Matt Sepanic (Stone Sour; Slipknot) and recorded in Leipers Fork, TN. Additional production and mixing by Bonne Finken, Jon Locker (Sonic Factory Studios), Glenn Sawyer (Spot Studios) and Rich Veltrop (Macy Gray; Rage Against The Machine).
Numerous songs written by Bonne Finken have been spun on both commercial and college radio. An Emmy® recipient for her original song and score for the documentary FarmHer, Bonne's work has also been featured on various TV shows and commercials (i.e. MTV's The Real World & E!'s Keeping Up With the Kardashians).
Currently, Bonne continues to create and release her original music during the 2020 global pandemic. "Possibly Impossible" and "Barely Getting By" are both available on all major streaming platforms, and her original holiday song "Christmas Night" released on Black Friday 2020.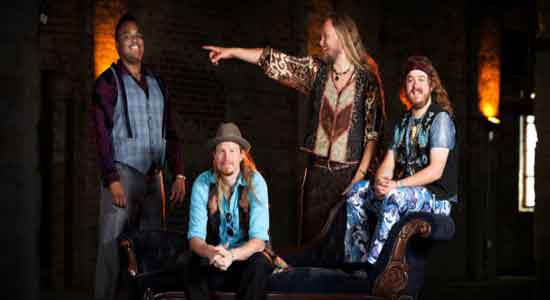 Kris Lager Band
For most of Kris Lager's life he has been a traveling musician, a troubadour, who has spent two decades on the road honing his craft and message.
He is one of the funkiest and fiercest blues guitar players you'll ever witness with a uniquely expressive and heartfelt voice. He crafts uplifting, interactive, and spiritual tunes with a "Celebrate Life" mantra that is woven throughout his entire performance.
Kris is a Lincoln, Nebraska, native and a family man who has built a reputation for refusing to play by industry rules or pander for awards and accolades. He is truly a one of a kind performer who hits the stage with an intense purpose of uplifting and engaging audiences while delivering his flavorful gumbo of rhythms and melodies.
Kris will also play a little keyboards, shimmy around the stage, attempt to connect with everyone he makes eye contact with, and offer up a healthy dose of his signature soul clappin'. This just scratches the surface of a genuine artist who has a powerful vision of what music can do to raise the human spirit and condition. You must see it, hear it, and dig into the vast KLB catalogue for yourself to fully understand and appreciate this musician on a mission.
Kris' longtime musical partner and rhythmic backbone of the group for over 15 years is Mr. John Fairchild, aka Scooby Sha Bo Bo. He brings a hiphop flare to the rootsy compositions and also some funky beatbox flows and freestyles. His charm, charisma, and silky smooth beats will make a distinct impression upon your backbone and have you wanting more and more of his signature "feel good grooves."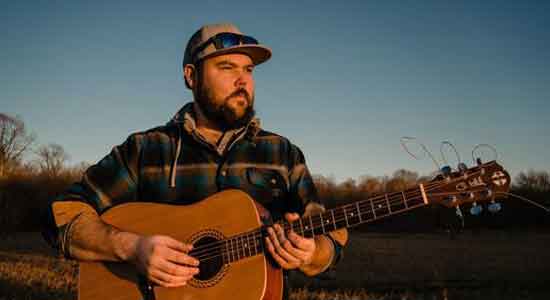 Zechariah Lloyd
Born to a drummer and pianist in Vicksburg, Mississippi, Zechariah woke up every morning to his mother playing on her baby grand. He began playing drums at age eleven on his father's drumset – cutting his teeth on Zeppelin & Skynyrd records he borrowed from his uncle and playing with the church band.
After high school he ended up in Alaska for work, picking up the guitar, and crafting his songwriting skills. He showed back up in Mississippi a year later with long hair and a song to sing.
While continuing work as a drummer – playing with regional and national acts such as Eric Deaton, Garry Burnside, Bret Mosley, Kenny Brown, Cary Hudson, Bill Perry Jr., Swampfoot, & more – he also started out on his songwriting journey. Connecting with the late Rev. Robert Earl Reed in the early 2000s, Zech did some studio work at Jimbo Mathus' studio in Como, MS, and began recording his original music with some friends in Batesville & Enid, MS.
He met recording engineer, Cedric Williams, at the regionally known Rooster's Blues House in Oxford, MS, and the two started cutting tracks at Ced's place in Tupelo, MS somewhere around 2012. They eventually worked up Zechariah's self-titled EP, which was self-released in 2019.
He is currently a chef & restaurant consultant based in Oxford, MS and is in the final stages of recording for his next EP, which is being produced by Mike Davidson of Plaid Dog Recordings in Boston, MA. The single for this album, Down to the River, was released in March of 2020 and helped crowdfund the album. He continues to play drums & sing for The B3, a power trio rock n' roll group based out of Natchez, MS and fronts a local Oxford Blues/Rock band, Southern Groove Redemption.
Executive producers
TRAVIS HUISMAN | MYRANDA HARRIS
MASTERED BY
TRAVIS HUISMAN @ CATAMOUNT RECORDING
BENEFITING
ARTIST RELIEF PROJECT
100% OF THE PROCEEDS BENEFIT ARTISTS, MUSICIANS & PERFORMERS IMPACTED BY THE PANDEMIC